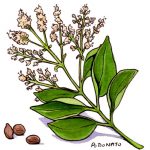 FX trading to win



 MT4 platform using MQL4 codebase
This is my code. Was I correct to write it myself?


Was this the best use of my time and effort?
For a number of years I have been developing, tinkering and learning to code in MQL4, (this a code based on C ++)
The resulting code called an EA, or ´Expert Adviser´, is loaded on an MT4 trading platform – supplied free with a broker such as  IFMarkets.com.
Hit the start button on either demo or real money mode – and of you go.
So can you make money online?
Read on…
With your free MT4 platform also have the facility to ´back-test´ your code against historical data going back many years. Just click ´stratergy Tester´from the menu and watch a whole year pan out in a few minutes. Then analyse the results.
The results from my code have been interesting but as yet, not reliable enough to trade live.
I am confident enough to predict that on the long run it will double your money 6 times out of 10. (and lose 4 times out of 10)
However as there is an element of martingale the stakes are high and it would require a minimum of $1-2k a run – this could mean that there may be a run of losses, say 6-7 or even 10 in a row that would wipe out ones account very quickly.
That said, and as said, I have (on back-testing and some live virtual) come up with some interesting results.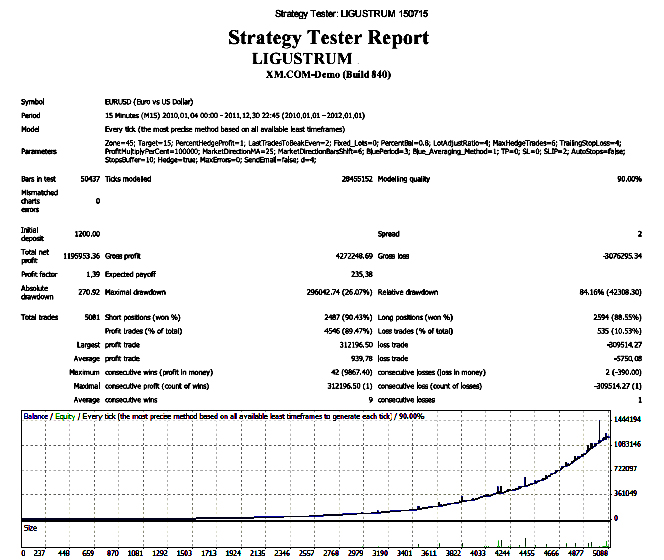 These results are not untypical. Two years and a starting deposit of £1,200 this code has made a profit – in theory – of £1,195,953. I Have checked all parameters and all seems correct 
This is a hedging code so  I called it 'Ligustrum', a sort of a parody – check it on the internet.
Principally, what happens is that a trade is opened via a quite basic MA cross – for example two moving averages, one fast and one slow, that when crossing opens either a long or short trade. If the market continues in the 'correct' direction then at a certain point of profit the trade is closed and the cycle starts again. 
If, however, the market moves against the position another trade is opened in an opposite direction, the lot size weighted with a fairly complex algorithm so as to take into account the two obverse positions in order that at a pre-set point, if the market continues in the same direction, both trades are closed at breakeven or a small profit.
If the market again reverses then a third trade is opened in the direction the market is heading. If, yet again, the market changes direction then yet another trade is opened…and so on until the lot sizes become too great and it either crashes or doubles, so until further developed this code is not for sale.
However, while conducting extensive research and tests with my own code I came across this brilliant piece of software that is ready to go straight from the box.
I wish I had seen this first!
It would have saved me hundreds of hours.
I would like to introduce you to
EA Builder.
This does the work for you

Replete with a money-back guarantee. So absolutely no risk. If it does not work for simply request a refund. Or stay with it and make money.
This is a fabulous bit of software.
You can create your own trading robot without knowing anything about programming and without hiring a programmer?
And you can do it with just a few short clicks!
Using a straightforward intuitive interface, even professional programmers can appreciate the benefits of creating complex trading rules with minimum effort.
Forex, stocks or commodities… trade whatever's on offer in your MetaTrader 4, MetaTrader 5 or TradeStation platform.
Sign up for free and start creating indicators on any of the above platforms