Click the pictures to check out these super videos
Specifications
DriKe is a bay class 53ft  Steel ketch built by Conyer marine, England, in 1984.
16.5 m overall length. 4.75 beam. 2,2m draft and weighs in at 35 tonnes.
Three sleeping cabins sleeping 6 to 7, depending how friendy you are; look at the ´walk through´
video

 

.
Two showers and electric fresh water toilets. Large all electric galley with two fridges and a freezer, microwave, oven grill and twin induction hobs. Seven kilo washing machine. 
The engin

e is a Ford Leman 6 cylinder 120 hp driving through a borg warner gearbox via 2″ shaft to a Varipitch folding propeller.  Ample 230 volts via a 10-kilowatt G&M Yanmar generator. She has a 10kw 24-volt bow thruster.
The electrical system is 24 and 12 volt with 230v inverter plus various solar panels
She has two freshwater tanks of 1,000 litres each, plus a grey tank of 600 litres and a 1,000-litre black tank 
She has radar and various GPS's, depth sounders etc 

Mainsail and mizzen are slab reefed, staysail and genoa are furling.
She is deceptively fast down and across the wind and she is a lady we don't push her hard on the wind. The stanchions are higher than average making her a very safe boat.
I have often been asked to describe how I feel about my 53ft, 35-year-old steel ketch 
Steel is 'Oh so strong', yea, sure, we know that; she will bounce of shipping containers as if they were cardboard. Hit a Tupperware boat, and guess who is the winner? Snagged on the bottom, no problem, towing her off just scrapes the paint. Wood or plastic, no chance against rock or concrete.
Yet a litre of salt water captive in an area without adequate drainage, or blocked, or missing, limber holes will kill a steel boat stone dead.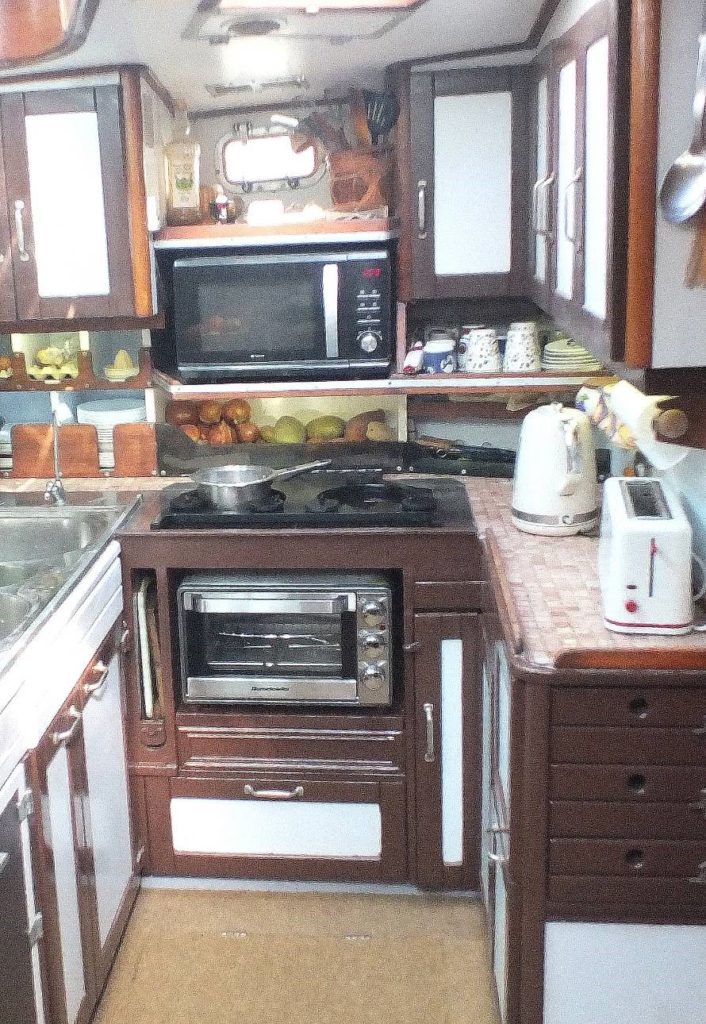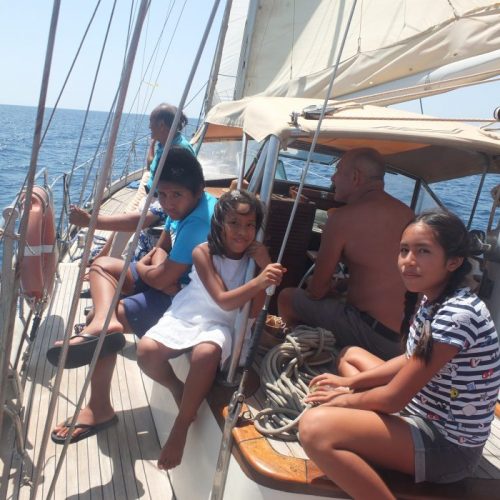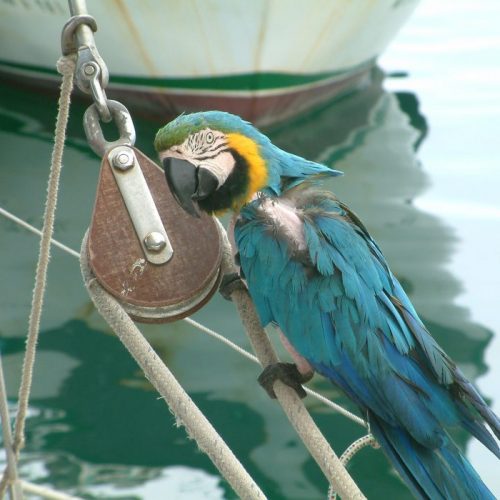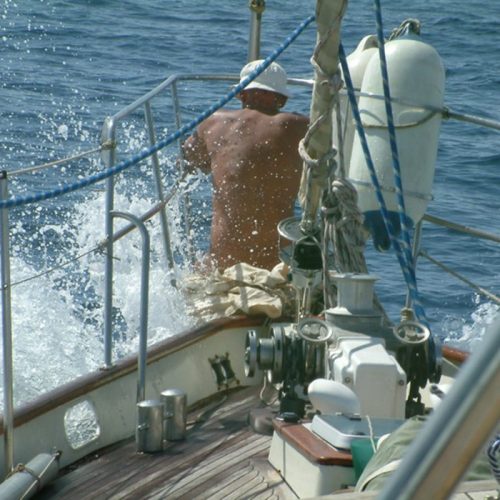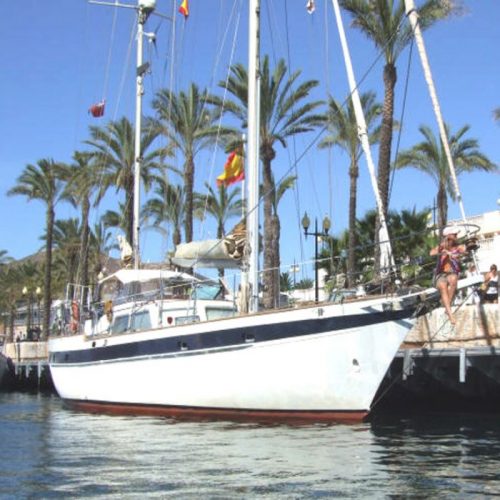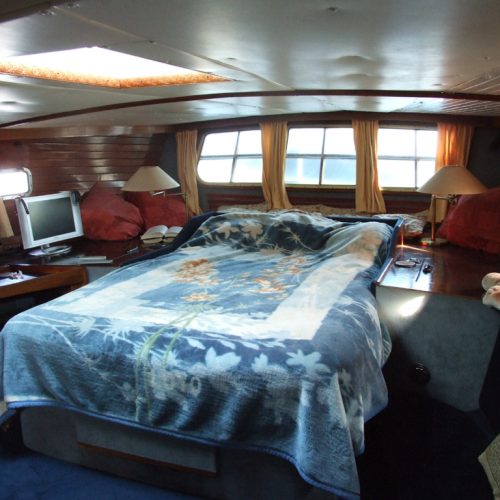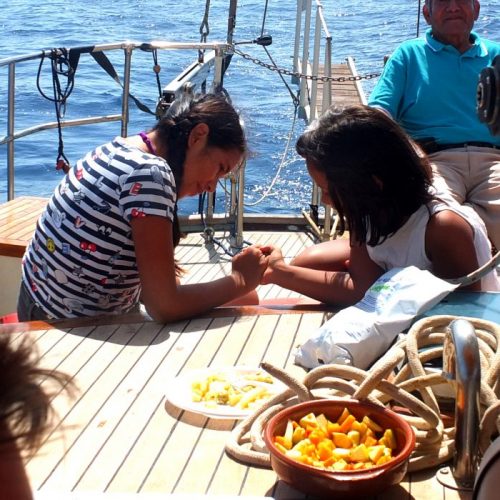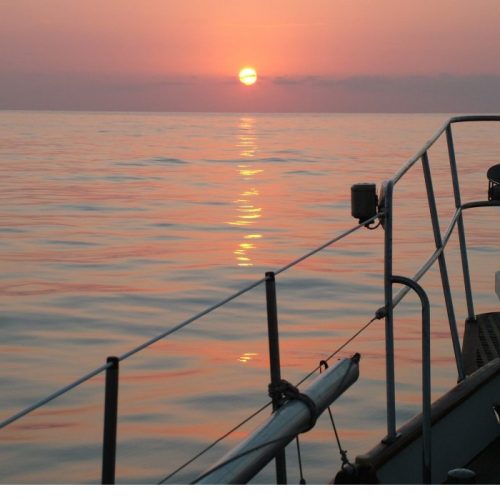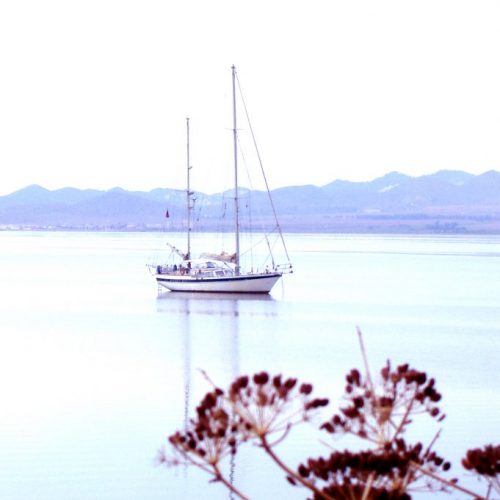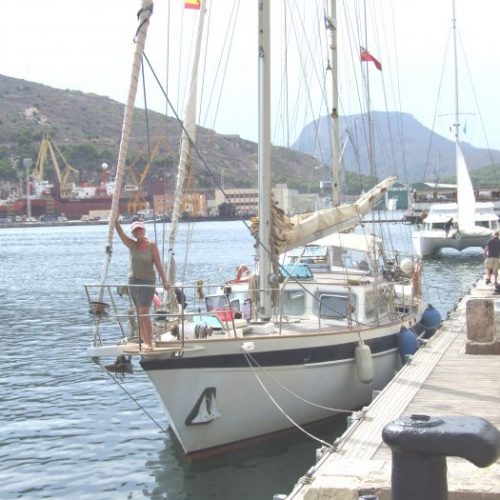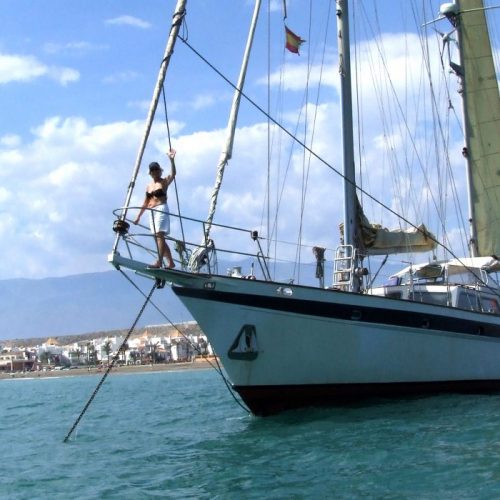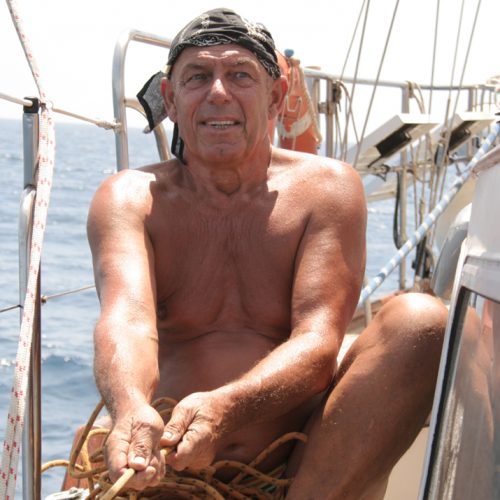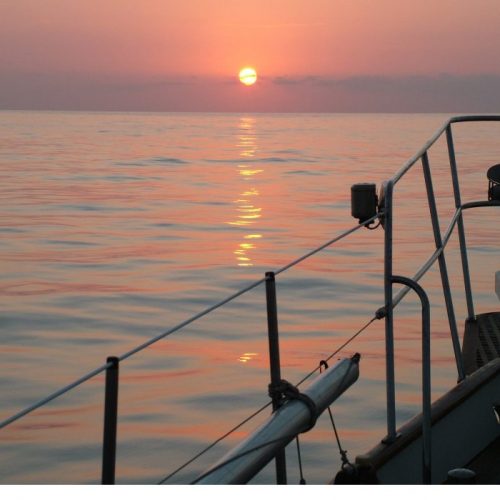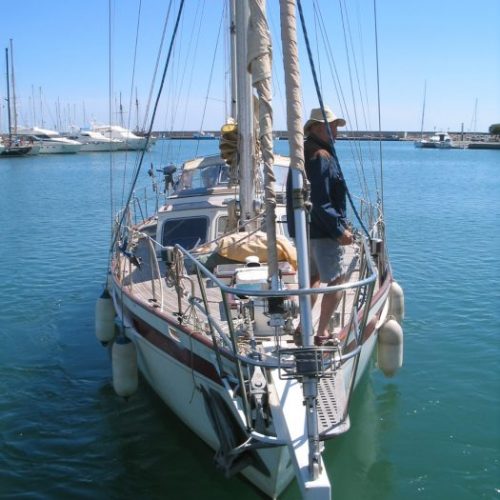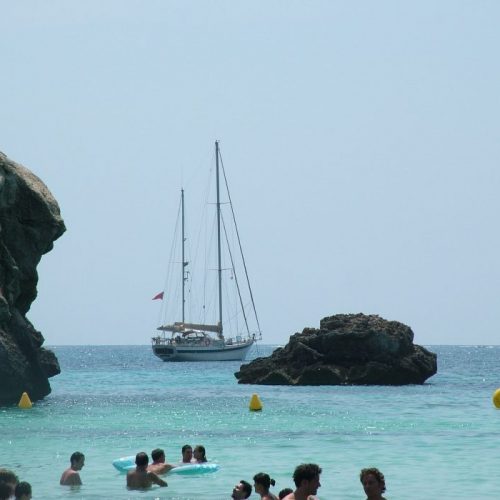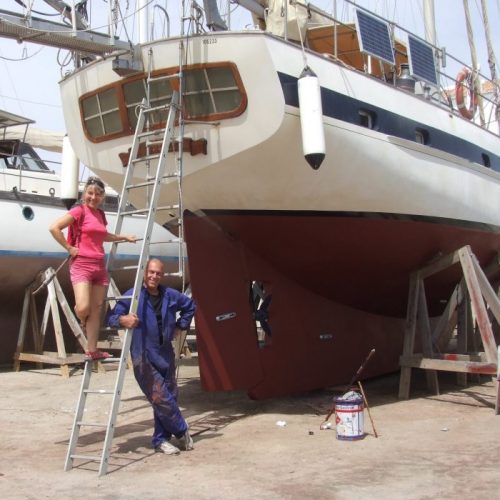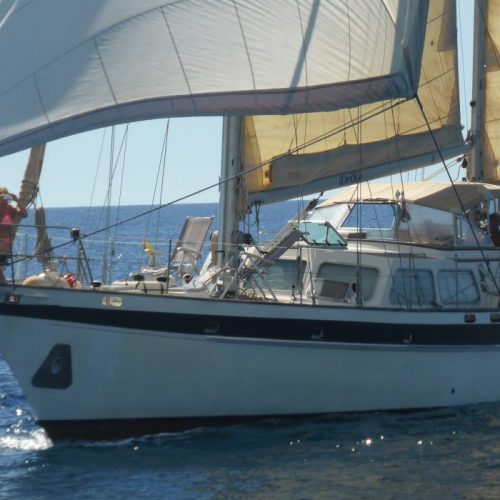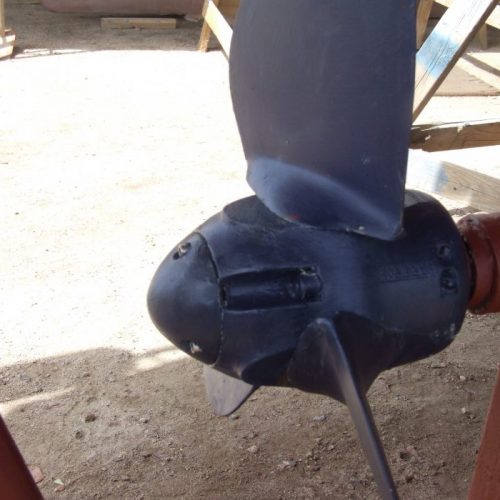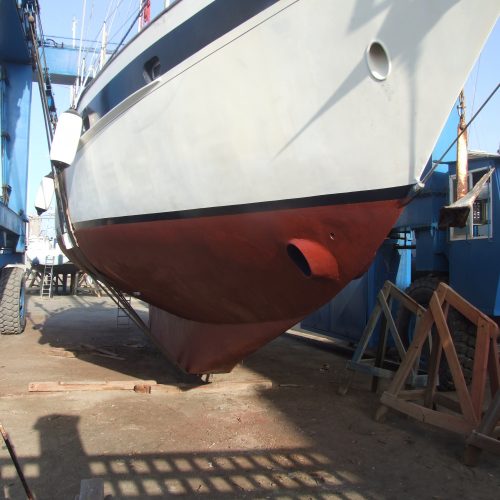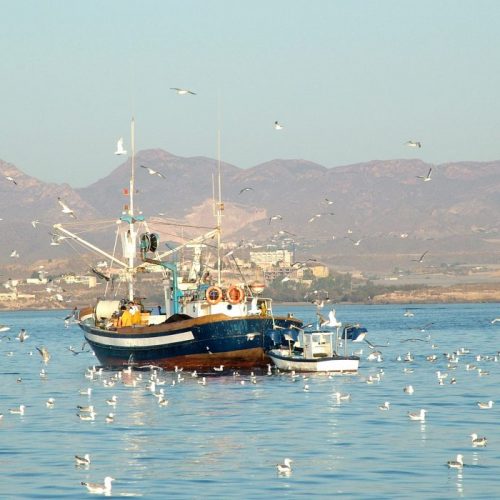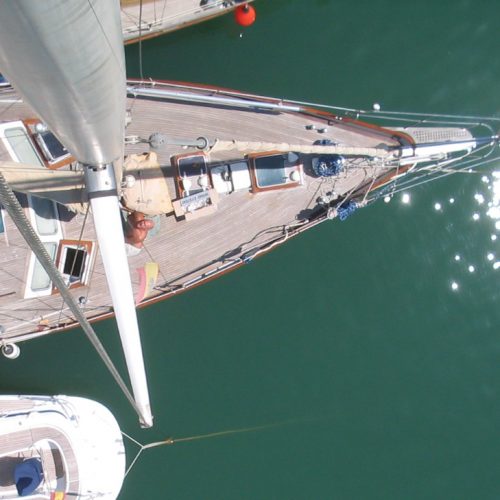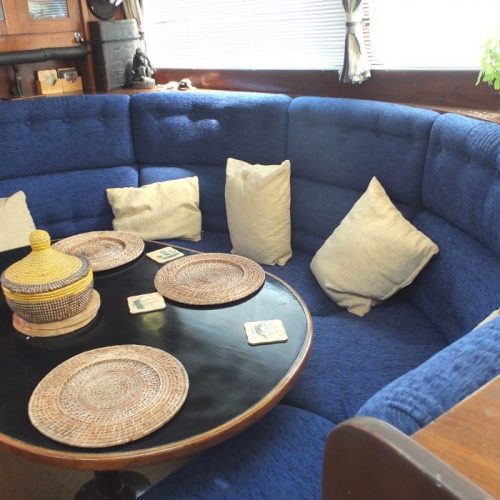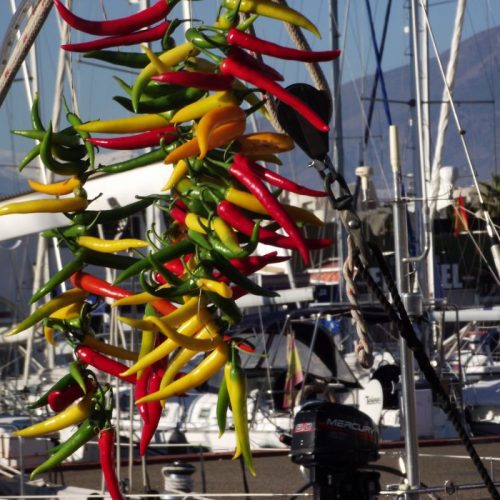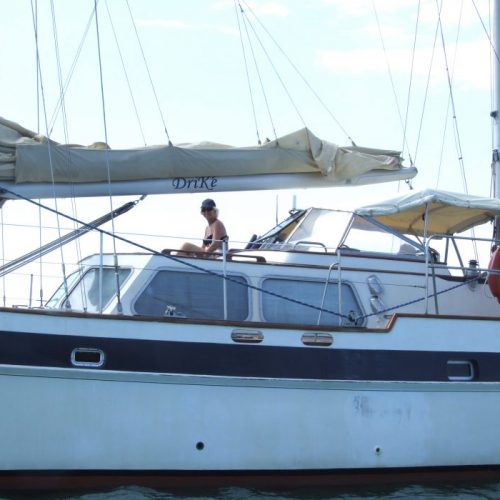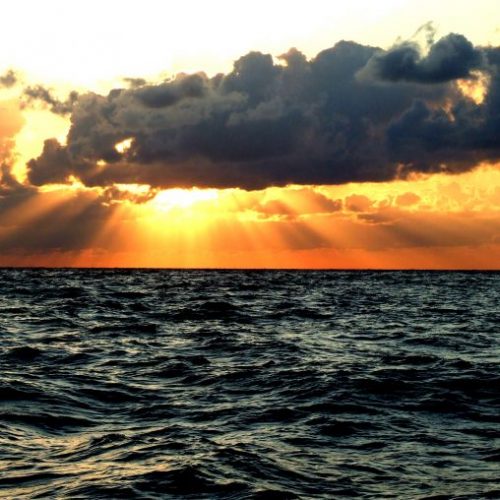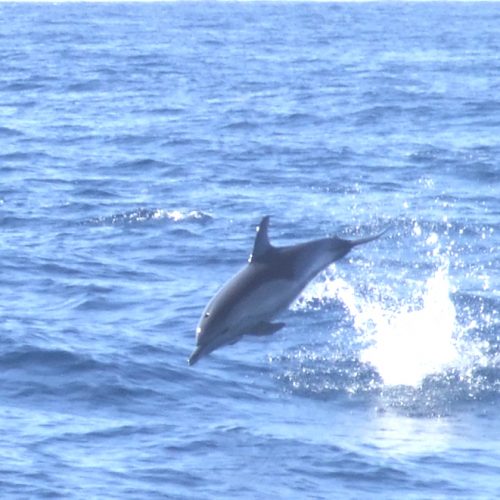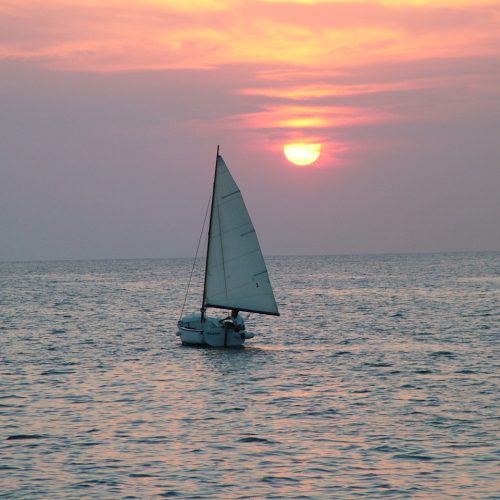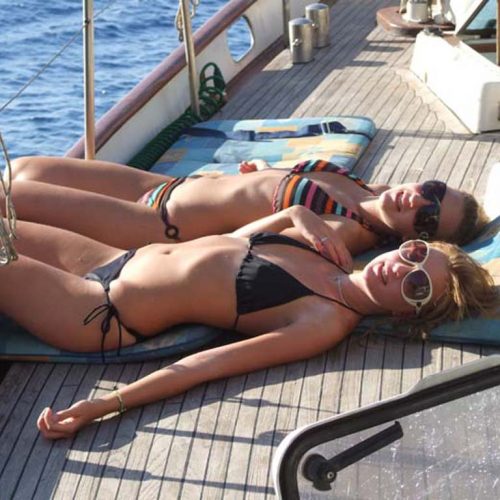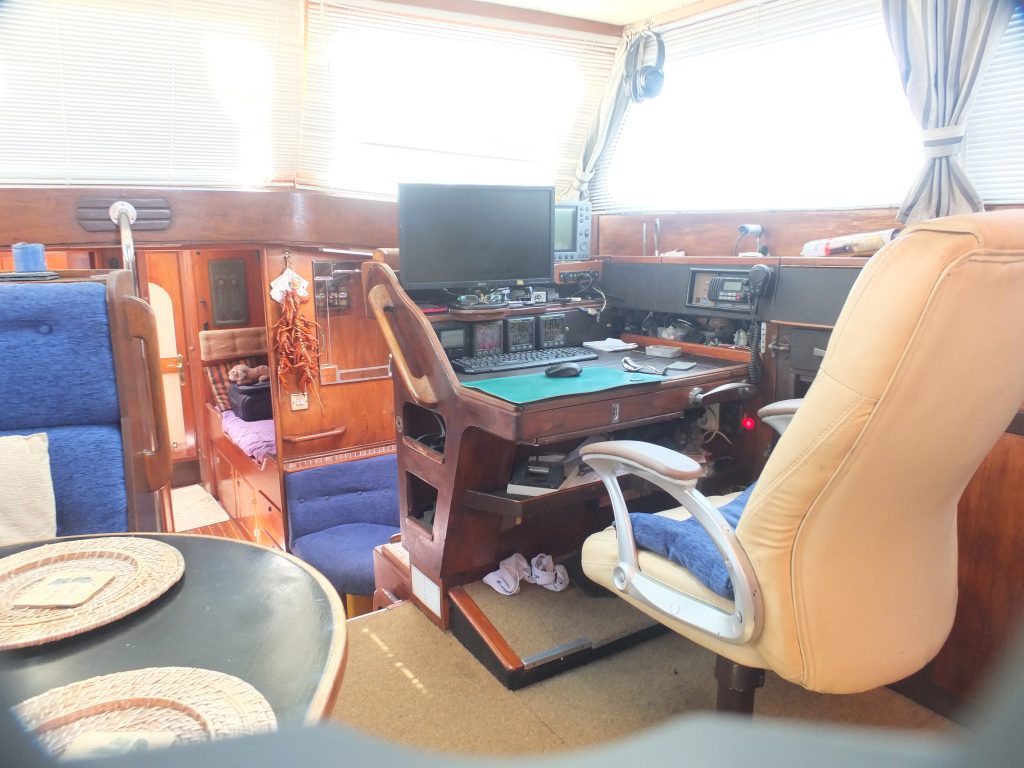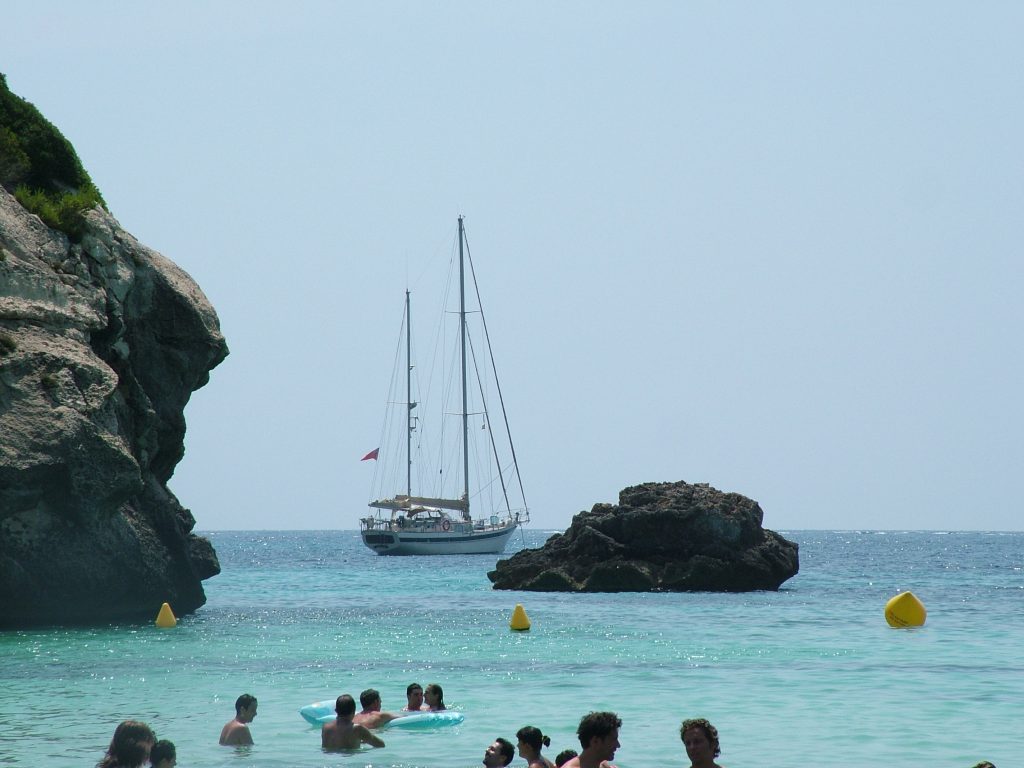 So if you own a steel boat; there is a joy, she is unique, strong, individual – but you must work to maintain her. She is the master, you are not, you obey her whims, not yours.

She is like a mistress, she expects  time, money and attention always.
Also when sailing, don't fool yourself, she is in charge, get her on the right course, the correct trim to suit her, not you, and she tucks her skirt into her knickers and she flies like a teenager. She will give you pure joy and adrenaline as if you were her lover, for she may be. You soar and fly with her, she is a perfect symbiosis. The foam at the bowsprit as she surfs through the azure seas, 35 tonnes feeling as delicate as a ballet dancer, the wake perfect and polite as any true lady would leave.
Try to point her where she does not want to go and she sulks. Sails back when they should not, she becomes grumpy and resentful that you put her on this course. Be kind, and 'simpatico', feel the way she wants to go, let her free, and she will reward you…
Time for scraping and anti-fouling.