Bad People & Companies to Avoid
As is true in all life, wherever you live, you will occasionally come across outright villans and scammers who should be denounced.
This page is dedicated to informing you of who to avoid.
I am happy to add your substantiated experiences to this site. Just email me.
DO NOT DEAL WITH PACKLINK – THEY ARE SCAMMERS
Packlink is a company advertising courier services. They do not handle shipments directly but scan various companies for the best prices.
The blurb from their website "Sending packages with Packlink is simple and fast: Packlink is a shipping comparator that collaborates with the best courier companies such as: Correos Express, GLS, SEUR, Correos."
The website looks sleek an professional.
So with a few clicks, you sign up, add the insurance they recommend and pay – wow! It is done. 
If all goes well then fantastic. If there is a problem you are on your own. Packlink are extremely difficult to contact 
For full details look at the post I submitted to TRUSTPILOT  Plus I can provide a full transcript of my correpondance. 
AVOID THEM AT ALL COST. THEY ARE CROOKS
TONY ROSE: THE CAR-BUG CON MAN

Tony Rose came into Almerimar for the winter of 2008 in an old 115ft MGB. He is a classic scammer, he sees all new people as victims not friends. He has no remorse for the people he has conned. He smiles with his teeth not his eyes. He will assess you and see if you are worth setting up.
As an example he set up a stall selling clothing to porportably to help victims of the 2008 tsunami – he pocketed the money and used it to buy prostitutes.
He personally took 200 euros  from me and many thousands from a friend also in Almerimar selling worthless shares in his bankrupt company – Carbug Ltd
Click below to check out a few other sites as a witness to his dealings… 
AVOID THIS PERSON IF YOU EVER MEET HIM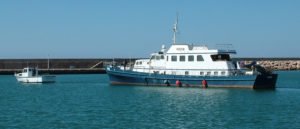 Re-Plate Mate Alan Parsons
Replate-mate is a company ´run´ by Alan Parsons.
The purpose is to re-register your car with Spanish plates
He is all bluster and talk. He will take your money then make every excuse not to do the job you paid him for.

I gave him my car, that I was going to completly upgrade after it was re-plated, and 800 euros.
I was hoping this could all be done while I had a hip oporation. He added dramaticaly to my stress.
After a very long story and many emails and phone calls my car ended up in the breakers yard as scrap after he and his cronies wrecked it. I received a couple of hundred euros refund. In all I lost my car and 600 euros.
I have the full transcript of the emails-
DONT LET HIM GET NEAR YOUR CAR